The three famous presenters of the Top Gear show have been spotted in New York rumoured to be filming season 16 of Top Gear, in some rather fetching supercars…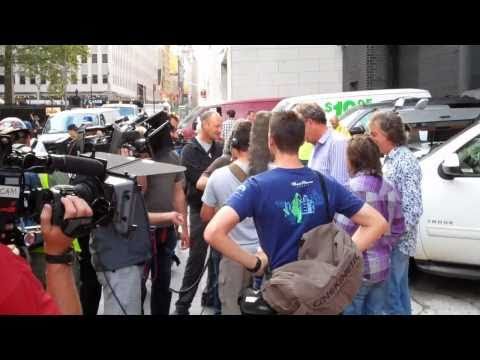 Now that the Stig has apparently made himself known as Ben Collins, Top Gear encountered a few issues following the whole debacle. This has not curbed the trio's enthusiasm, including Jeremy Clarkson, James May and Richard Hammond, as you can see from the Top Gear Season 16 sneak peak video above.
The supercars included Hammond in the Porsche 911 GT3 RS pushing 450bhp which he adores… Clarkson driving an SLS AMG – 571bhp, and May driving a red Ferrari 458 Italia – 570bhp! Where else could you find a Ferrari driving experience that delivers that much punch?! Three supercars fitting the same description, driven by British presenters and followed by a camera crew were also seen in North Carolina!
It seems like the were having a bit of bother getting off the kerbs and back onto the roads in the video, where they obviously have only a few centimetres of space due to the supercars being extremely low!
Looks like we're in for a treat when Top Gear Season 16 hits the screens, I personally can't wait!